The Writing Community You've Been Looking For.
The global home for writers to write, learn & build creative careers – together.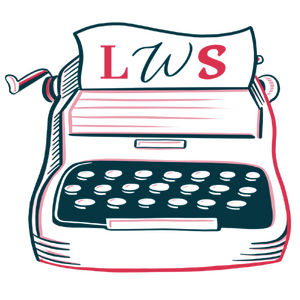 What We Do.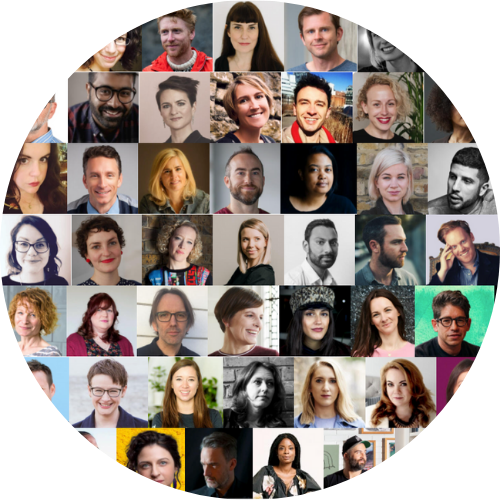 Live Virtual Interviews &
Masterclasses
Learn from bestselling authors, screenwriters, bloggers, poets & more.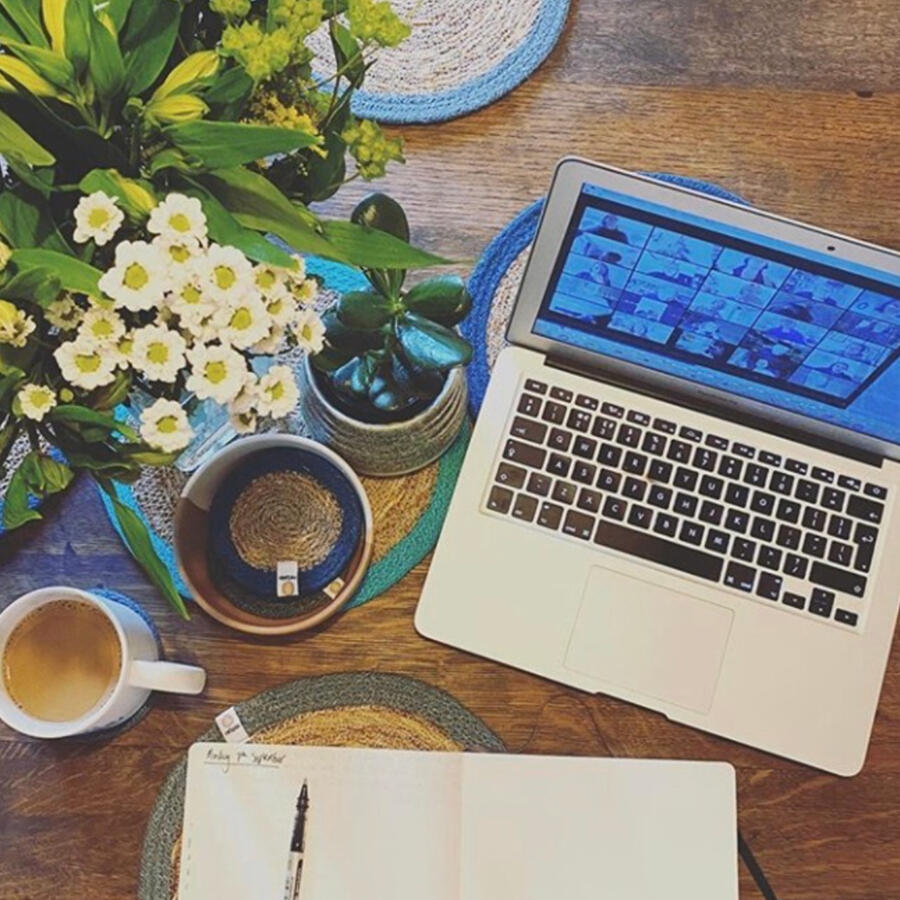 'Writers' Hour'
Daily Writing Sprints
Build a daily writing habit, achieve your writing goals, and get unblocked.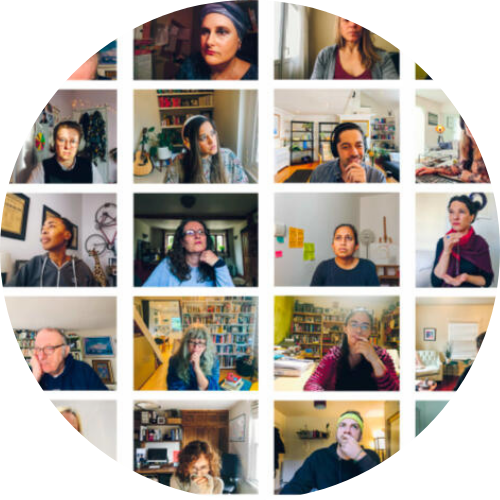 Global Writing Community & Creative Friends
Get the accountability, expert support & encouragement you need to keep going.
Where we've been featured: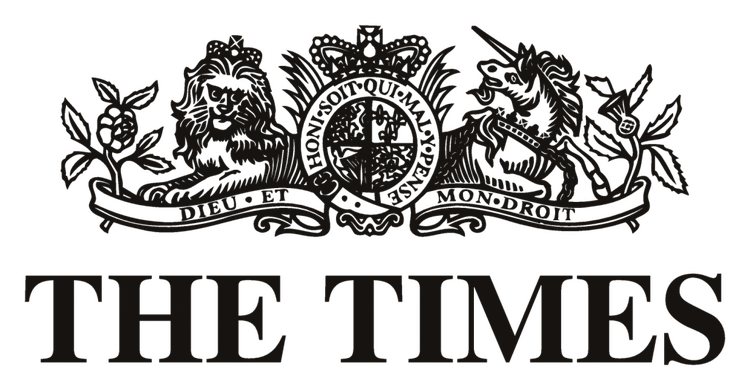 Write with us at Writers' Hour.
Free daily writing sessions, every Monday to Friday
The Writers' Hour: Daily Writing Sessions
Grab a hot drink and join us for an hour of dedicated writing, each weekday morning.All writers welcome.(Even if you don't call yourself a writer.)PS: It's free!
---
Write with us 4x every weekday.
- 8am London (BST)
- 8am New York (ET)
- 8am L.A. (PT)
- 8am Wellington, NZ (NZ)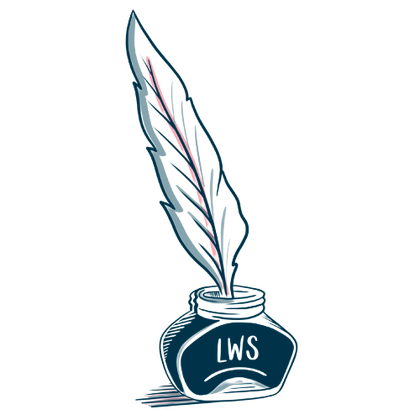 Questions? Thoughts? Ideas?
Get in touch.
Upcoming Interviews & Member Events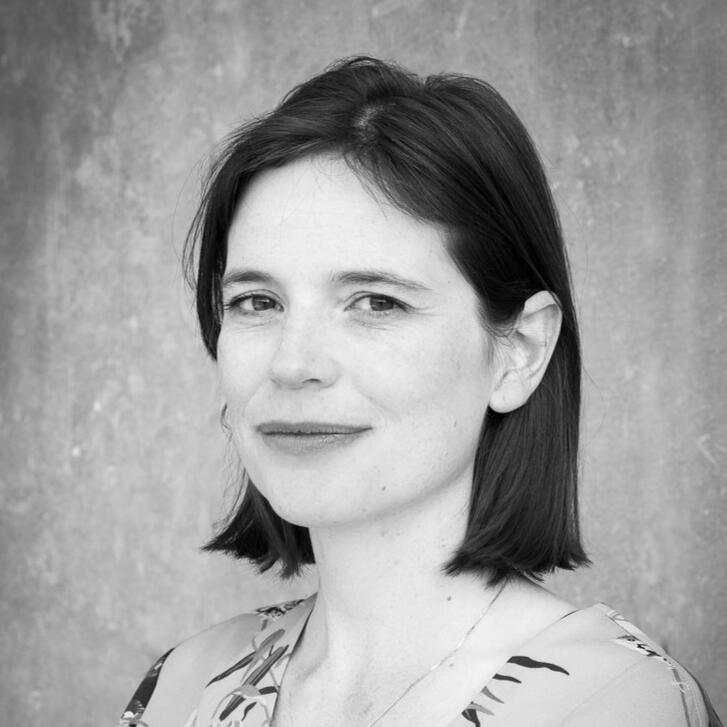 Gold Expert Hour: An Introduction to Writing for the Stage w/ Playwright Caroline Macon Fleischer
What stories make for compelling plays? How can we write scenes that will engage audiences? And how can non-playwrights bring these lessons into their own work and craft?Join us for an hour with Caroline on the art of playwriting.
---
Thu Sep 29th, 10pm UK (5pm ET / 2pm PT)
Apply to become a Gold member here.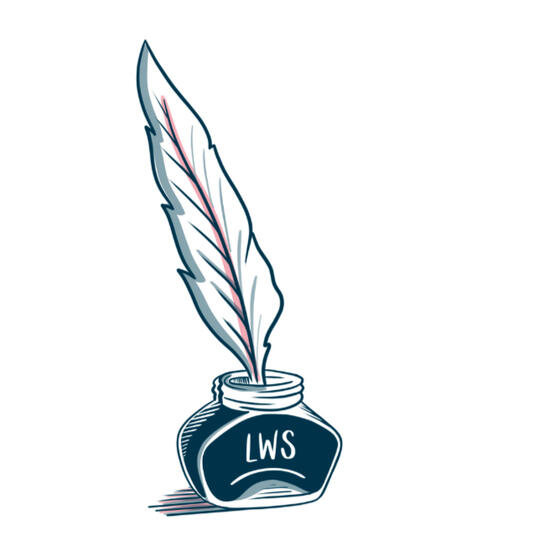 WORKSHOP: Make October Your Month of Writing: A Goal Setting Workshop for Writers
Join us for a short, sharp & focused, 1-hour goal setting workshop to help you nail your writing projects in October and start the month strong.
---
Mon Oct 3rd, 7pm UK (2pm ET/ 11am PT)
INTERVIEW: Becoming A Fearless Writer & Writing Non-Fiction w/ Beth Kempton
A chat with bestselling author Beth Kempton about how to apply Eastern philosophy to our writing practices, what it takes to live more and worry less, and how to dissolve self-doubt to live more fulfilled, creative lives.
---
Tue Oct 4th, 7pm UK (2pm ET/ 11am PT)
Gold Writer 'Office Hours' w/ Editor Olivia Bays
Get your specific help from an expert on your thorny writing craft and career problems in our Gold Office Hours.Bring your burning questions about writing, editing, and the querying process.
---
Thu, Oct 6th, 6pm UK (1pm ET / 10am PT)
Apply to become a Gold member here.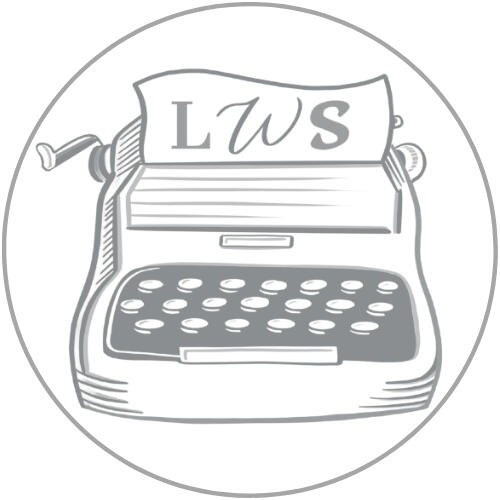 INTERVIEW: Making a Living as an Indie Author & The Future of Publishing w/ Joanna Penn
A conversation with Joanna Penn about what it means to be an indie writer today, the mindset needed to live a creative life, and what writers need to know about Web 3.0 and the bleeding edge of publishing.
---
Tue Oct 18th, 2:30pm UK (9:30am ET)
WORKSHOP: How To Make The Most Of Your Beta Readers w/ Lindsey Trout Hughes
Join LWS writing coach Lindsey Trout Hughes for a chat about the process of finding and working beta readers, and how to give and receive fruitful feedback on early drafts of a book.
---
Wed Oct 19th, 6pm UK (1pm ET / 10am PT)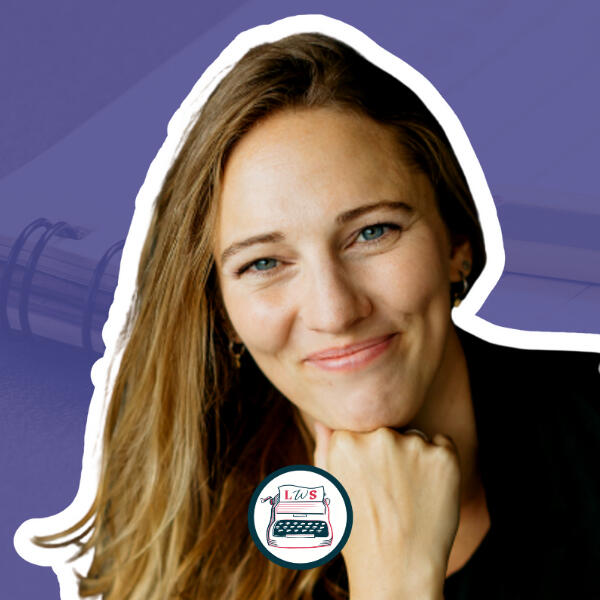 WORKSHOP: Writing Ghost Stories w/ David Byron Queen
What are the elements of a great ghost story? How can we play with rules when writing about the paranormal? Join us for an hour-long ghost story workshop with writer and teacher David Byron Queen.
---
Wed Oct 26th, 6pm UK (1pm ET / 10am PT)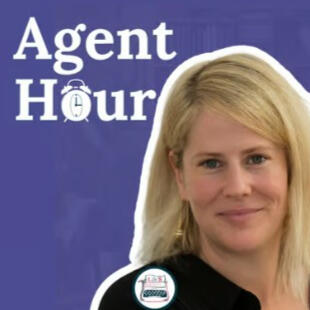 Social: October Member Social + Writing Prompts w/ Lindsey Trout Hughes
Bring a notebook and a pen, grab a drink, and get to know your fellow writers with the aid of a few writing games!
---
Fri Oct 28, 7pm BST (2pm ET / 11am PT)
Open to all LWS Members.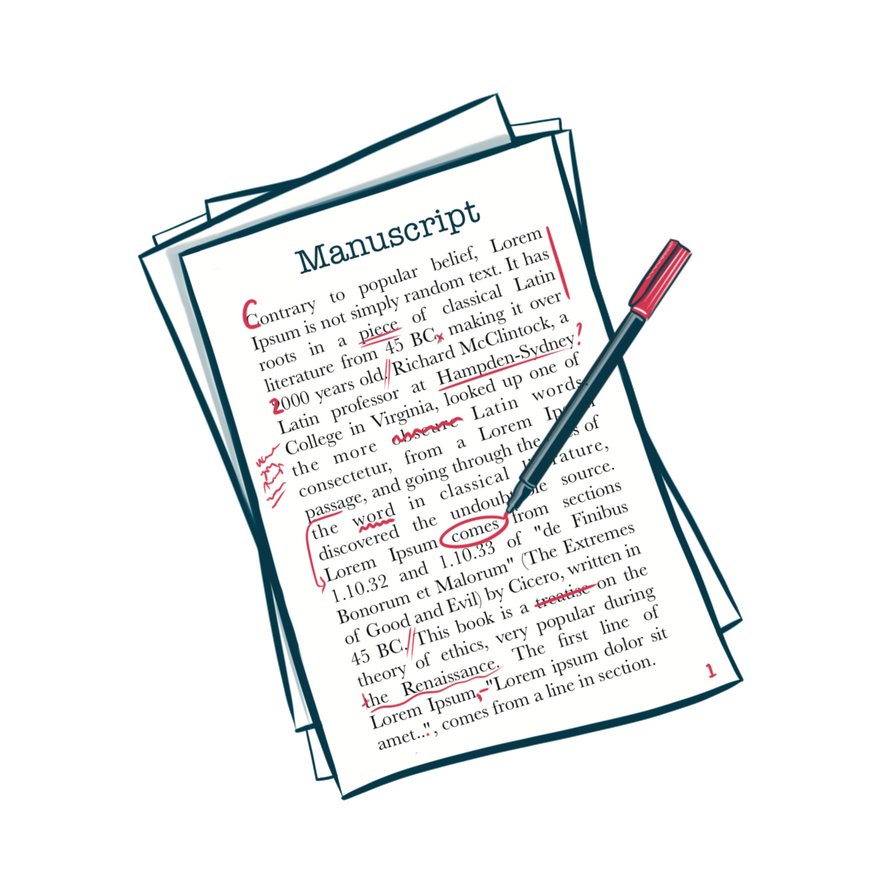 LWS Critique Sessions
Get feedback on your work from readers in a friendly, judge-free environment.
---
2nd Wed of the Month - 7pm BST / 2pm ET
Open to all Silver & Above Members.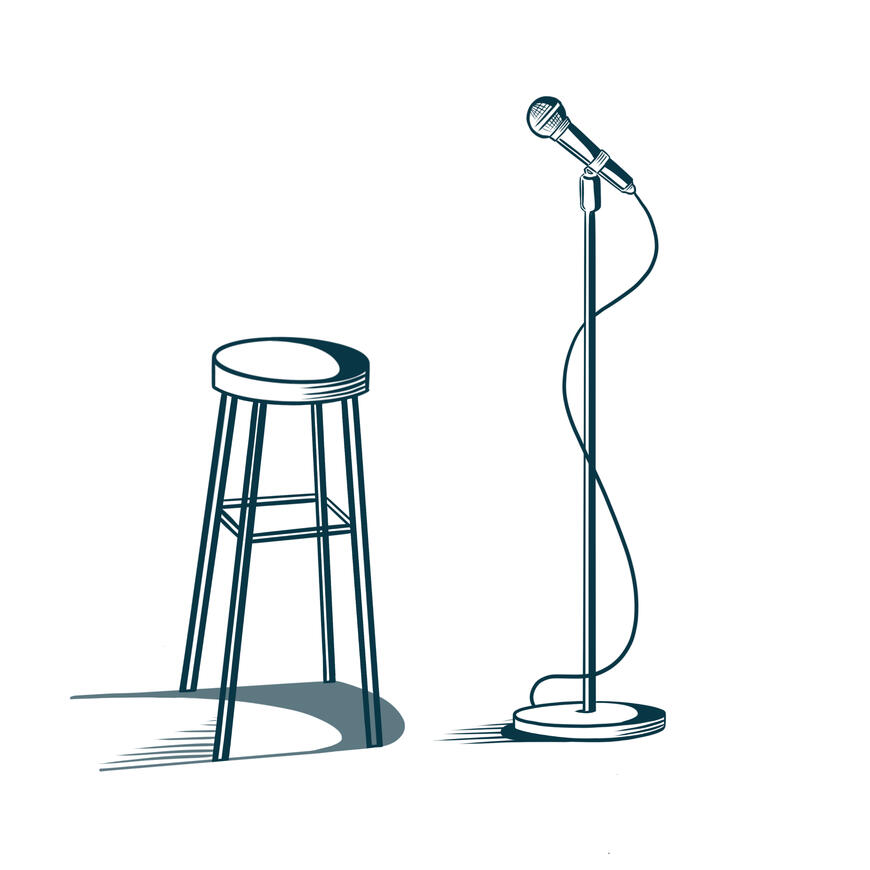 Open Mic at the LWS Cafe
Listen in or share a piece of your work in a safe and encouraging space with fellow writers.
---
2nd Fri of the month - 11pm BST (6pm ET / 3pm PT)
Last Tue of each month – 7pm BST (2pm ET / 11am PT)Open to all Silver & Above Members.
The Writers' Hour: Daily Writing Sessions
Join us for an hour of dedicated writing each Monday to Friday. All writers welcome. (Plus, it's free!)
---
Mon-Fri, 4 Daily Sessions:
8-9am UK / 8-9am ET / 8-9am PT / 8-9am NZST
Get free access to LWS events when you become a Member.
Current Members: Sign In Here.
Past Salon Guests
Past guests include: Chris Guillebeau, Vinay Patel, Gemma Milne, Holly Bourne, Alastair Humphreys, Molly Flatt, Lotte Jeffs, Jenny Mclachlan, Carmen McCullough, Amal El-Mohtar, Bec Evans, Selina Lim, Luke Jennings, Colin Wright, Neil Spring, Hussein Kesvani, Natasha Narayan, Niamh Mulvey, Nina Douglas, Anna Wilson, Diana Evans, Mike Michalowicz, Tim Grahl, Arlan Hamilton, Anna Codrea-Rado, Sophie Mackintosh, Polina Marinova Pompliano, Martina O'Sullivan, Casper ter Kuile, Anthony Anaxagorou, Yanyi, Cathy Newman, Krystal Sutherland, Nish Panchal, Stephen Markley, Jules Evans, Huma Qureshi, Natasha Farrant, Simon Stephenson, Marti Leimbach, Daisy Buchanan, Francesca Spector, Carrie-Jade Williams, Nina-Sophia Miralles, Ruta Sepetys, Emma Reed Turrell, Yancey Strickler, John Osborne, Kat Falls, Rebecca Schiller, Hamish McKenzie, Katherine May, Steph Smith, Rosie Wilby, Stacey Halls, Harriet Minter, Dr. Pragya Agarwal, Helen Croydon, Lucie Whitehouse, Jordan Tannahill, Ricardo Fayet, Christy Lefteri, Will Storr, Otegha Uwagba, Julio Vincent Gambuto, Elizabeth Uviebinené, Nikesh Shukla, Soman Chainani, James Routledge, Emilie Marneur, Sean Ogle, Anna Jordan, Jean Kwok, Natalie Lue, Eimear Ryan, Farrah Storr, Daphne Palasi Andreades, Kathryn Taussig, Dr. Christian Busch, Kasim Ali, Joanna Nadin, Elise Valmorbida, David Flusfeder, Gurnaik Johal, Lauren Razavi, Suzie Sheehy, Cynthia Knight, Michaela Ternasky-Holland, Abigail Bergstrom, Harriet Johnson, Jasmine Richards, Orna Ross, Samantha Shannon, Parag Khanna, Daniel Paisner, Julia Cameron, Nir Eyal, Louise Grosart & more.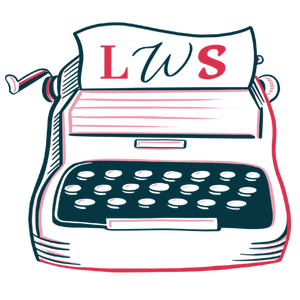 Get full access to our archive of 100+ Salon interviews & workshops as an LWS Silver Member.
Courses & Masterclasses
WORKSHOP: 100 Days of Writing - Let's Finish 2022 Strong
Join us for a short, sharp and playful 1-hour workshop to ensure the final 100 days of 2022 are your most creative yet.
---
Watch the Replay and join us!
Members hold each other accountable in our member portal. Or become a member here.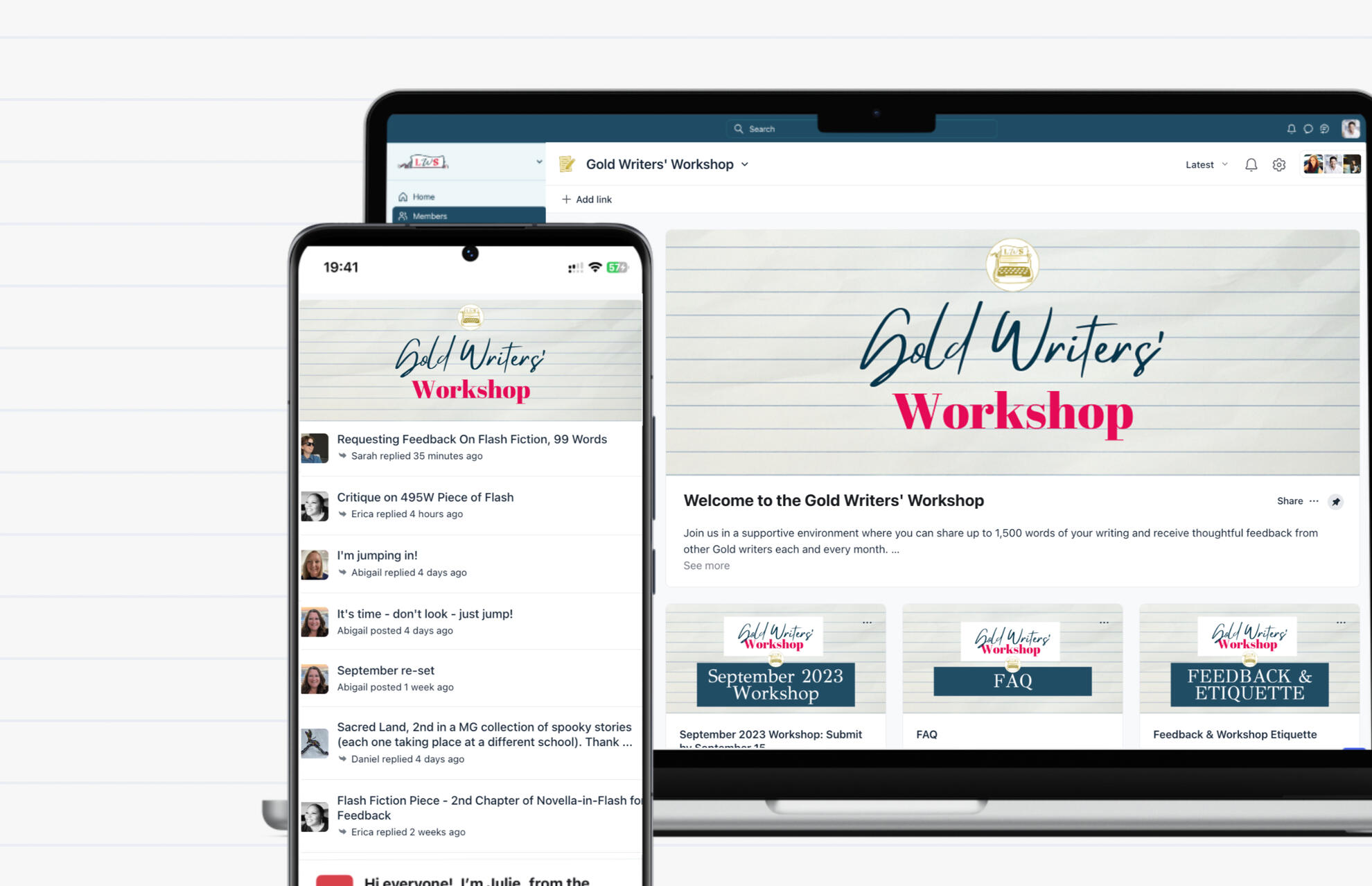 Masterclass: Write A Children's Picture Book
What does it take to turn a fun idea into a masterful and delightful picture book?Writing for children isn't easy, but it is something that you can learn and master with the right tools and guidance.In this masterclass with Penguin Editorial Director Lou Grosart, you'll learn how to write picture books that children will love and publishers will buy.Includes live feedback from Lou on your book and lifetime access to the course, including new modules.
---
£149 for lifetime access. (Or 3 payments of £50.)
Gold Members get 20%-off all Masterclasses. More Info.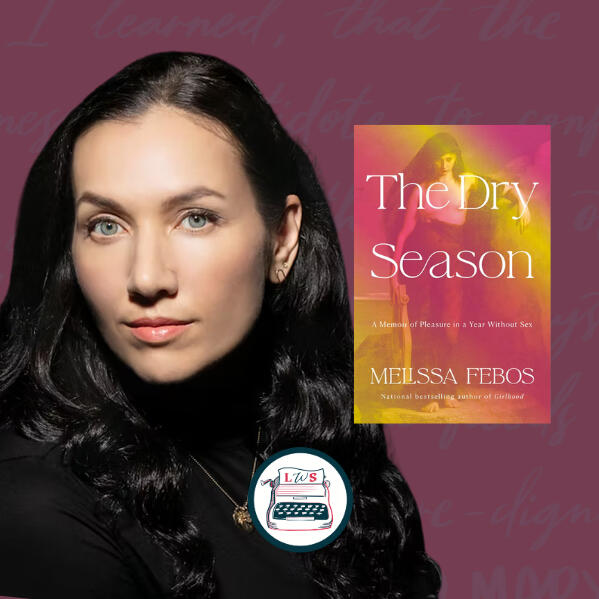 The Artist's Way: A 12-Week Journey of Creative Recovery
Recover your sense of purpose, possibility and connection to your writing using Julia Cameron's The Artist's Way, alongside fellow writers and creatives at the London Writers' Salon.
---
Next Intake: To be announced.
Sign up to hear when the next one goes live.
Discounts for Silver & Gold Members More Info.
Masterclass: Perfect Your Pitch to a Literary Agent
Want to get your book published? Join this masterclass to learn how to craft a pitch that gets an agent's attention. Includes live pitch feedback on your book idea from our in-house editor and agent. PLUS a bonus agent pitch session two weeks after the masterclass.
---
Next Date: To be announced.
Sign up to hear when the next one goes live.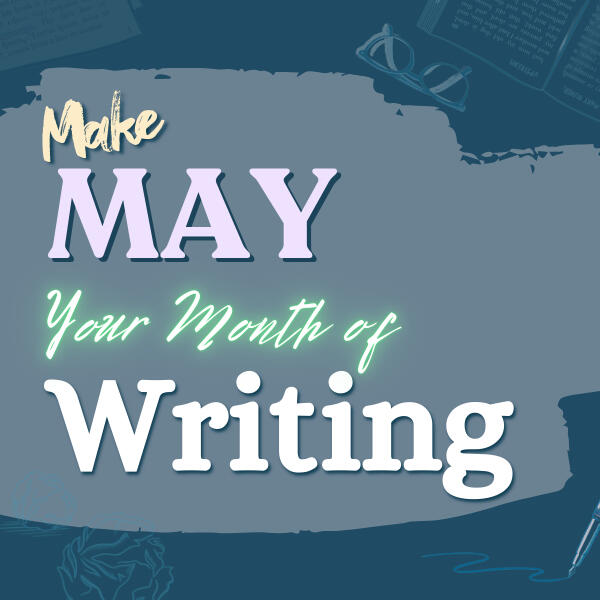 Masterclass: Break Into Freelance Writing Using Personal Essays
Writing about your personal experiences can open new doors for your writing career. Learn how to plan and successfully pitch a first-person personal essay for publication.
---
Next Date: To be announced.
Sign up to hear when the next one goes live.
About Us
Founders of London Writers' Salon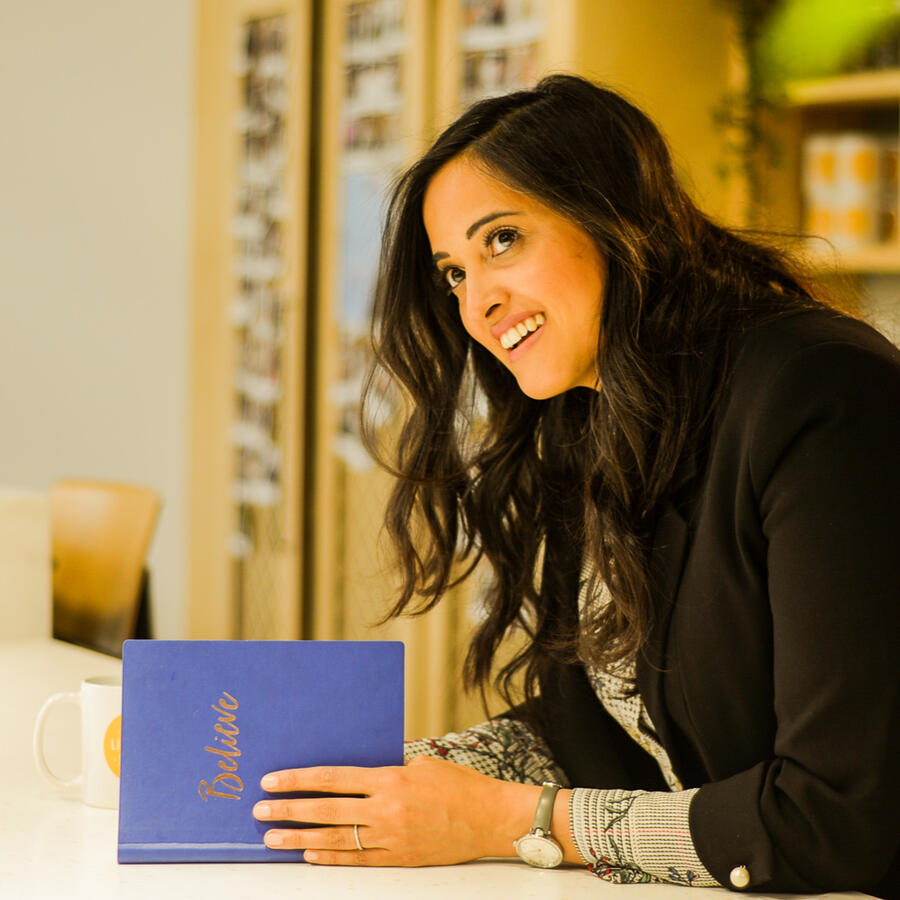 Parul Bavishi
Parul Bavishi has been an editor for over a decade. In addition to running LWS, she helps thriller, YA and non-fiction writers level up their craft and get published. She writes and edits for the Story Grid. She has worked as an editor and literary scout at Random House, Quercus & Eccles Fisher. She analyses hit TV shows (Killing Eve, You, The Game of Thrones) on the Story Grid Showrunners Podcast.
Matt Trinetti
Matt Trinetti is a writer, publisher, TEDx speaker, and facilitator. In addition to running LWS, he designs and leads personal and professional development programmes at places like Google, Airbus, Red Bull, General Assembly and Escape The City. He's also the publisher behind Stephen Markley's Tales of Iceland, and his writing has appeared in Quartz, Observer, Huffington Post, and on his blog GiveLiveExplore.
✍️ Watch our interview about the story of LWS:
🏛 Watch our 'State of the Salon' sharing the vision for LWS: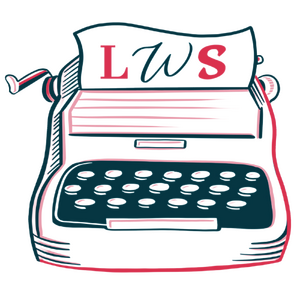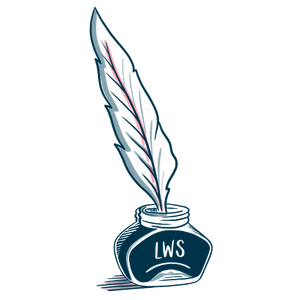 Structure, Expert Support & Creative Friends to Keep You Writing.
Select Your Membership.
Monthly, Quarterly & Annual Options.
Already a Member?
👉 Log into Member Portal
Bronze Writer
Support Writers' Hour + Paid GigsLove Writers' Hour? Help keep it going with a monthly tip!
£9 / month*
(about $10/mo)
*Only £6/mo when joining annually.
---
As a Bronze Writer, you get:
💰Paid Opportunities. Access to paid writing jobs, competitions & writing courses each week.📣 Published. Share your published work and celebrate your wins in the Published channel.✍️ Unlimited Writers' Hour Access. Join up to 20 Writers' Hour writing sessions each week.👤 A chance to be featured in our weekly Member Profiles.🙏 Public Shoutout at Thursday's Writers' Hour for helping to support this space.🎟 50%-off Salon Writer Interviews 2-4 times each month. Check out upcoming events.🎯 Monthly Goal Setting Workshops & Tracker for a productive month of writing.☕️ 25%-off the LWS Shop. Cheers us in style with our signature Writers' Hour mugs.
⭐️ Most Popular ⭐️
Silver Writer
Community + Live EventsConnect with fellow writers at live events & buzzing online community.
£24 / month*
(about $27/mo)
*Only £19/mo when joining annually.
---
Get everything in Bronze, plus:
❤️ Private Online Writer Community. Connect with writers all over the globe and build creative friendships in our Member Portal.🎙 Live Weekly Interviews with bestselling authors, poets, screenwriters & bloggers about their craft and career. See future & past guests.🖥 Library of Recordings. Access our full library of 100+ writer interviews and workshops.🛖 24-Hour Virtual Writing Cabin. Get silent, deep work done alongside writers in the Cabin.☕️ 24-Hour Virtual Café. Meet and mingle with your fellow writers in our LWS Café.💭 Writing Prompt of the Week. Get your creative juices flowing with our bank of prompts.✍️ Special Interest Writing Groups. Find your people in community groups like Historical Fiction, Podcasting, Memoir, Myth & Paranormal, NaNoWriMo, LGBTQ+, Comedy & more.🍸 Access to Members-Only Events. Like Socials, Wellness Sessions, Craft Workshops & more.📝 Open Mic & Critique Sessions. Practice sharing your work and get feedback in a safe, friendly and encouraging setting.📚 Free Books! We give books away to members at our weekly Salon writer interviews.📑 20%-off Scrivener writing software to make your writing life easier.💼 25%-off AndCo London-based co-working, hot-desking and meeting space.
Gold Writer
Accountability + Expert SupportPeer accountability & expert support to stay on track with your writing.
From £59 / month*
(about $89/mo)
*When joining annually. £79/mo joining monthly.By application only.
---
Get everything in Silver, plus:
✅ Weekly Accountability & Unblocking Check-Ins. Each Monday & Friday check-in with your fellow Gold Writers and Gold coaches to get unblocked and stay on pace.🕰 Monthly 'Office Hours' with expert editors, authors and agents to get answers to your burning questions on writing and getting published.🗓 Weekly Writing Tracker. Set your goals and track your progress week on week.💛 Accountability Pods. Get matched with 2-3 other writers to help you stay on track.📈 Story Grid Books & Resources. Free digital books on story craft by Shawn Coyne: The Story Grid and Story Grid 101🏆 Private Gold Expert Hours. Each month we invite expert editors, agents, publishers, publicists and more for insider tips & feedback.🎓 Library of Expert Hour Recordings. Unlimited access to 30+ previous Gold Expert Hours.📖 20%-Off LWS Masterclasses👓 10%-Off Editorial & Mentorship Packages.
Join for 1 month, or as many months as you like. Cancel anytime.
Want to gift an LWS membership to a friend? 🎁 Check out our gifting options.
Prefer a one-off donation instead?
Already Support us on Patreon? Update your plan on Patreon.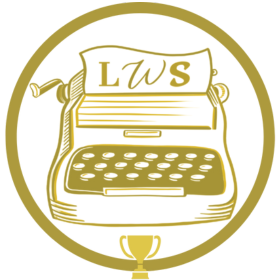 Weekly Structure, Expert Support & Accountability to finish your writing projects.
Join our LWS Gold Writers Circle.
Applications for Oct 2022 Gold Writers Circle are OPEN.
Deadline: October 3, 2022.Limited Spots. Apply today.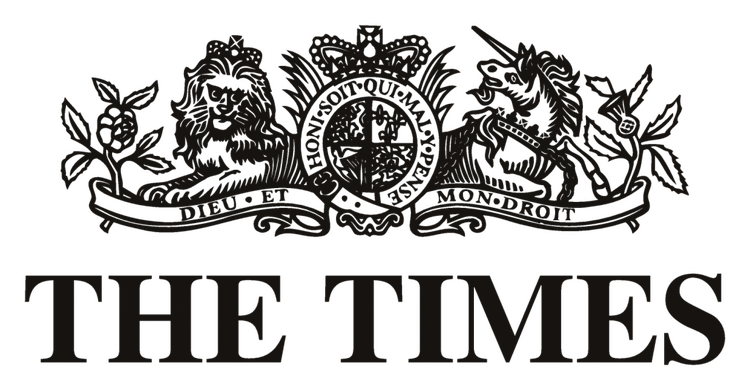 ❤️ Trusted by thousands of writers.
What might happen when you join the Gold Writers' Circle?
You might...⭐️ Finish writing your novel and get a manuscript request from an agent, like Susannah.⭐️ Start getting paid writing work and launch a newsletter, like Lauren.⭐️ Start, edit and finish your book as a first time author, like Suzie.⭐️ Take a sabbatical from your job to focus on writing, like Lauren.⭐️ Self-publish your book about your family history, like Barrie.⭐️ Be shortlisted for a short story competition, like Carys.⭐️ Be shortlisted for the 3-Day Novel Contest, like Tracy.⭐️ Be shortlisted for the Furby awards, like Marian.⭐️ Land an agent for your novel, like Rachel.What will you do with us?
Susannah's Story
• 00:00 - How Susannah found LWS
• 00:24 - How the LWS community impacted Susannah's writing life
• 01:03 - Why Susannah joined as a Gold Member
• 01:29 - What's happened for her writing since becoming a member
• 02:06 - Susannah's favourite parts of being a member
• 02:30 - What happens in the Monday / Friday Gold Check-Ins
• 04:46 - Advice for